Concrete -vs- Asphalt, (not red -vs- green) Here's Why Concrete's Better Part One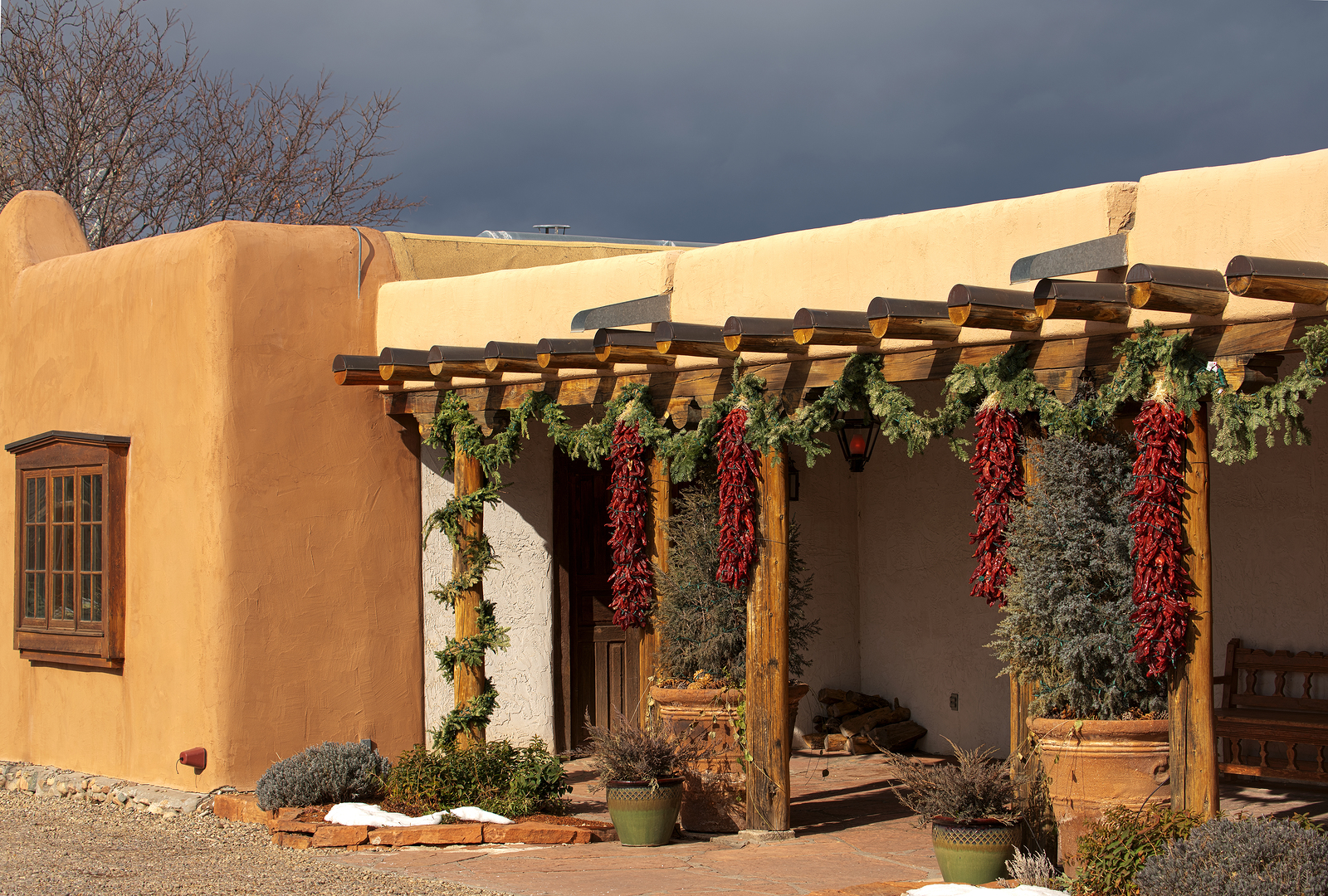 Prior to determining what material you want to use for your Santa Fe home driveway, patio, portal or sidewalk, concrete or asphalt, it's wise to learn about the features and benefits of each to see how they compare to each other. Each of the materials are made with a gravel base. Asphalt is very different because even though it is made with sand and ½ inch to ¾ inch gravel like concrete, its other main component is hot oil glue, which binds the materials together. Concrete is made with ½ inch to ¾ inch gravel, sand, limestone, water and cement.
When you're adding a new portal to your Santa Fe home, for example, you most likely are aware you have two materials to choose from to make your deck, concrete or asphalt. Of the two materials for the deck, which one is the smart choice that makes the most sense for the deck. Featured below is an explanation of the facts about each product and how each one should be considered for different types of paving projects.
The Actual Different Material Characteristics of Concrete -vs- Asphalt
Asphalt consists of gravel, sand and liquid asphalt. Liquid asphalt is the glue that binds all the materials in asphalt together. Initially it is combined together with heat in an asphalt plant, which turns the material into hot mix asphalt. Concrete is made with several different materials including lime, gravel, sand and cement. It is a material that is made all over the world and used more than any other type of construction material.
The Actual Safety Factors of Using Concrete -vs- Asphalt
It is a proven fact that paving done with asphalt needs more ongoing upkeep than paving done with concrete. Because of this fact it means there is a lower requirement for repair maintenance workers on paved areas like driveways, patios, sidewalks and portals for those made with concrete. Asphalt tends to crack more often and need more maintenance, requiring the necessity of workers spending time fixing, which increases risks for both workers and property owners.
Concrete has high tensile strength, making it far more long lasting than asphalt. This factor means concrete streets, patios, driveways and the like, rarely get potholes. This means concrete surfaces are better at providing a safe surface all around for cars, pedestrians and nearby buildings. When a surface that is used often for travel by vehicle or even by pedestrians breaks down it puts everyone in danger. That is why concrete is safer than asphalt because it is stronger and lasts longer.